KT Certified Animation Program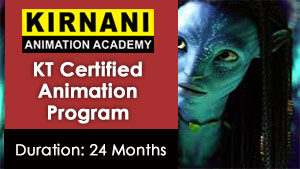 KTCAP is an intensive Career Program that will train you in all aspects of Graphics, 2D - 3D Animation, Walkthrough Design and Visual Effects. This program helps you to create special effects for films, TV shows, Advertisements, Games, Digital Media etc. A most desirable program at KT, it attracts a lot of job opportunities.

                       See Details              Duration: 24 Months              Download Brochure              Apply Now
3D Animation Pro Program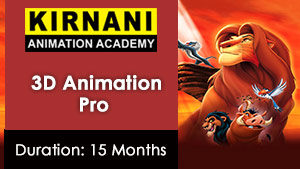 3DAP is a Flagship Program of KT that transforms a student from a newcomer to an expert 3D Artist. This program focuses on every aspect such as Storyboarding, concept of Film making, 3D Design & modeling and seperate modules for complex animation for cloth, hair & fluid, complete character development, tracking and editing. Students get ready in all 3 departments of Pre Production, Production & Post Production and join as an expert at leading studios.

                       See Details              Duration: 15 Months              Download Brochure              Apply Now
VFX Pro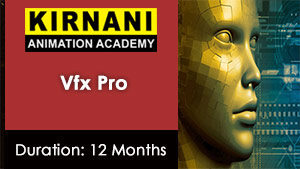 With VFX Pro Program get into the detail of creating enthrilling Visual Effects for Films, Television and other Media Industries. Being an advance level of VFX training, here students wotk in a studio envioronment with certified faculties. It opens ways to many job oppportunities in Film Studios, Animation Studios, Graphic Designing Copmanies and Gaming Studios.
                     See Details              Duration: 12 Months              Download Brochure              Apply Now
2D Animation Program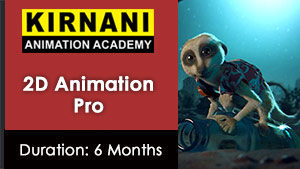 2DAP is a Career Oriented Course of KT. 2D Animation uses bitmap and vector graphics to create and edit the animated images and is created using computers and software programs. Animation that takes place on a 2D plane is often insufficient to realize the full motion of an action. But this Program used in advertisements, films, television shows, computer games, or websites. Based on the perception, attitude and current crop of the audience, animation has a huge scope as the highest paying career option with advent of time.
   See Details              Duration: 6 Months              Download Brochure            Apply Now
3D Max(3D Animation)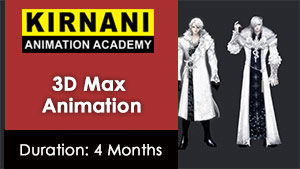 Max is a professional 3D computer graphics program for making 3D animations, models, games and images. It s a cool modeling and animation software for 3D images, games, and animation. ... MAXScript can also be used to build plug-ins for 3ds Max. After this course students explore new and various opportunities in the world of animations. They will have the chances to be placed with gaming institutes, media houses, production teams etc.
 See Details              Duration: 4 Months              Download Brochure              Apply Now